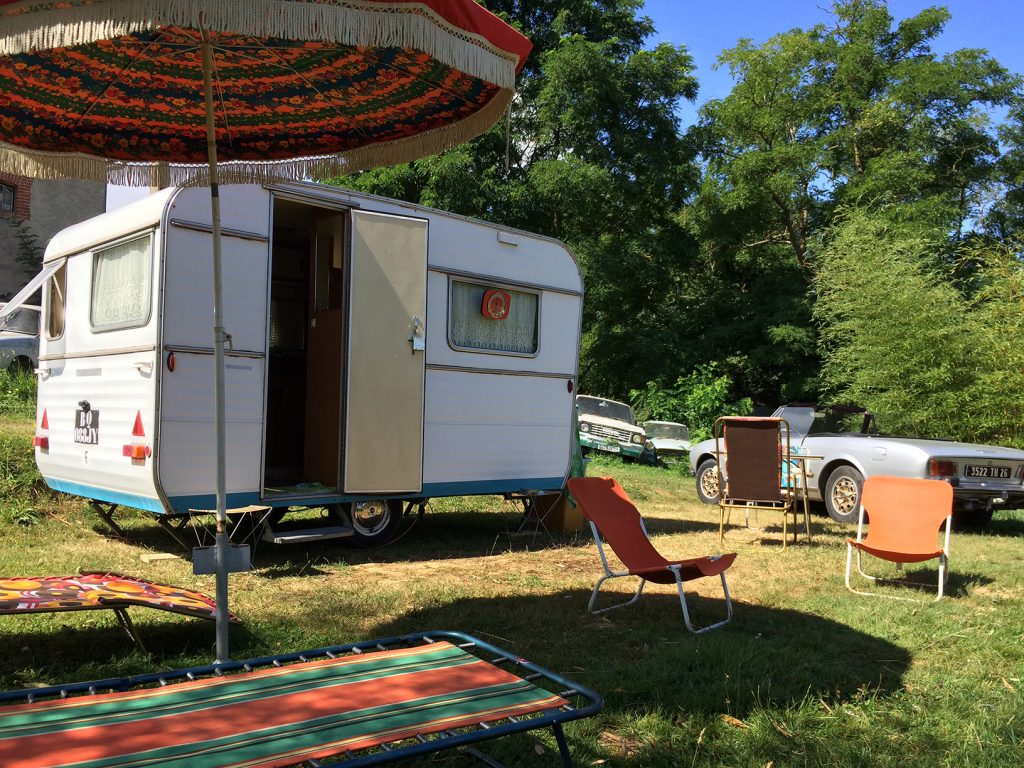 Pitches available
4 pitches of more than 100m² grassed for caravans and motorhomes of more than 30 years, Airstream and tents of all ages, tear drops, 4×4 with roof tents and other rarities …
If you come with your own caravan or camper, know that we only accept older models of more than 30 years
If you come with an Airstream or an American caravan, we accept all models from all recent years.
If you come with a tent, a 4×4 with a roof tent, a tear drop or other rarity … you are welcome no matter the age of the tent or the vehicle.
4 pitches each about 100m² of landscaped garden
With individual connection of water, electricity and parking for one car.
And less defined pitches that allow to welcome campers in transit for one night
or groups of campers.
Open from the beginning of May to the end of September
Our premises are adapted to accommodate people with disabilities[/column]
Pitches rates