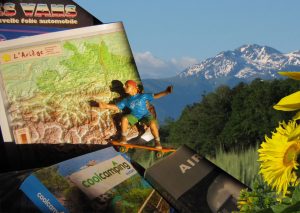 Things to do in Belrepayre
Here are few things you can you do there ?
Slip back in time in your retro caravan
Go to our general food store and bric a brac shop.
Have a BBQ
Relax in the cedarwood hotub
Read one the many retro topic books and magazines we provide
Go walking, short or long easy walks directly from the trailer park
Play music
Star gaze
Do nothing
Do everything
If you come with your own retro car, you'll have it parked next to your caravan and even meet other enthousiasts.
Visit local point of interest …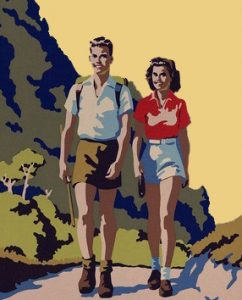 In the region
The region is rich in activities of all kinds
Retros /Vintage: Car boot sales, passionate secondhand traders, fairs and markets, architecture from the 50s like Foix post office, St Christophe gas station in Mirepoix …
Natures: Lac de Montbel, The Bison farm, The bamboo park, the river of the Hers, the Monts d'Olmes, undergound river of lombrive… Canal du Midi …
Sports: "La voie verte" (special pedestrian and bike circuit Bram-Mirepoix-Lavelanet), fishing, mountain biking, canoeing, rafting, tree and rock climbing, horse riding, parachute, paragliding …
Cultural events: Mirepoix international puppet festival (beginning of August), music festival of the valley of douctuyre (end of August), landart at the extraordinary garden in Lieurac ….., traditional village festivals …. and many others to discover in the county of the pyrenees cahtares.
Historical: our area is renowned for its art and history,  the historical visits are numerous, the medieval bastide of Mirepoix, the village of Camon, the castles of Lagarde, Montsegur, Puivert, Chalabre, Roquefixade ; textile, horn and comb museum, Les forges de Pyrene, the cities of Pamiers (Gabriel Fauré) wiht its 5 bell towers …. the prehistorical cave of Mas d'Azil, a little further, Toulouse "la ville rose", Carcassonne castle where RobinHood was filmed …
Unusual points interest: Nebias, Bugarach
Gastronomic:  A large variety of restaurants throughout the country of the cathar pyrenees.