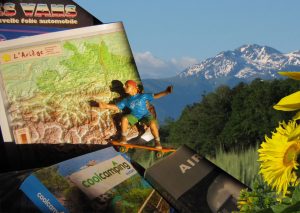 Things to do
In Belrepayre
Belrepayre is full of old things to watch, there is a SPA, there are petanque bowls, table tennis, a large field where to play frizbee, badminton or baseball, a pond with fish that will love the crumbs of bread that you will bring them, there is a general store … the flowers of the gardener …  enthusiasts who come with their beautiful vintage car and the people who play it thoroughly in costumes of time … there is nature and its starry skies, The silence of the countryside, it's never the same, all depends, of the day, the crowd and the moods of the boss!
Directly from Belrepayre
Directly from Belrepayre without having to take the car you have miles of easy and simple beautiful walks, forest, meadows, the Pyrenees in panoramic at the turning of a bend, you can from Belrepayre go on foot without almost touching  tar, in the village of Manses, the Merovingian necropolis in Teilhet and up to the rock church of Vals or even Mirepoix if the heart tells you. This is the opportunity to have a real nature experience.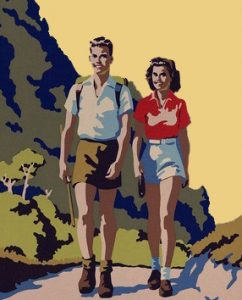 In the region
The region is rich in activities of all kinds
Retros /Vintages: Car boot sales, passionate secondhand traders, fairs and markets, special buildings from teh 50s like Foix post office, st christophe gas station in Mirepoix …
Natures: Lac de Montbel, The bamboo park, the river of the Hers, the Monts d'Olmes…
Sports: La voie verte (special pedestrian and bike circuit Bram-Mirepoix-Lavelanet, fishing, biking, mountain biking, canoeing, tree and rock climbing, horseback riding, parachute, paragliding …
Cultural: Mirepoix international puppet festival beginning of August, music festival of the valley of douctuyre end of August, landart with extraordinary garden beginning of september, ….., the traditional festivals of village …. and many others to discover in the country of the pyrenees cahtares.
Historical: our country has the label of "country of art and history" the historical visits are numerous, the medieval bastide of Mirepoix, the village of Camon, the castles of Lagarde, Montsegur, Puivert, Chalabre, Roquefixade ; textile, horn and comb museum, the cities of Pamiers (Gabriel Fauré) wiht its 5 bell towers …. a little further, Toulouse, Carcassonne,
Unusual: Nebias, Bugarach
Gastronomic: Have a cure of natural vitamins and fill your luggage with delicious souvenirs … visit the markets, Monday Mirepoix, Thursday Foix, Friday Lavelanet, Saturday Pamiers … very good restaurants throughout the country of the cathar pyrenees.