Start your retro holidays right now
and book yourself a vintage rental
Authentic American aluminum caravans from the 40s to 80s to rent on site, for 2 or 4 people.
Each Airstream trailer is equipped with self-catering facilities. They each have a canopy, a parasol or shade sails, outdoor table, chairs and sunbeds.
The caravans are all equipped with a fan.
The Airstreams are extremely well insulated and the aluminum reflects the heat.
Each pitch is 100m² minimum landscaped and flowered.
We accept all cars, from any year and make a 10% discount on Airstream rentals
 to all people coming with a car of more than 30 years old.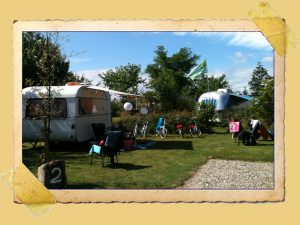 4 pitches of more than 100m ², with water and electricity, grassed, for caravans and motorhomes … of more than 30 years old, Airstream and tents of all ages, tear drops, 4×4 with roof tents and other rarities … are happily accepted
A large old french farm house for 6 to 8 people. For the big families and those who love the beautiful old houses and appreciate having very close the retro trailer park and its facilities.