Belrepayre Retro Trailer Park
The live-in museum
Enjoy the rich history of objects from the past, step back in time in this unique vintage trailer park
Treat yourself to the experience to stay in a vintage Airstream, probably the best and most original caravan in the world and discover other unique pieces like the Apollo, a legend Airstream bar and Lucy's diner customized food truck in 1946 and lots more.
Belrepayre is a world apart from a world of American vintage aluminum caravans gathering several brands, Airstream of course but also more rare, Spartan, Curtis wright, Silver streak, Streamline …
You've certainly seen them in movies or fashion magazines. These caravans are much more than elegant silver tubes, they are quality interiors …. a legend.
The Trailer Park is surrounded by nature, it is a peaceful, fun and secure campsite.
For your vacation alone, in couple, in family or in group, 12 authentic vintage American vintage caravans are to be rented on the spot. True luxury caravans from the 40s to 80s.
Also free pitches for caravans or motorhomes of more than 30 years, Airstream and tents of all ages.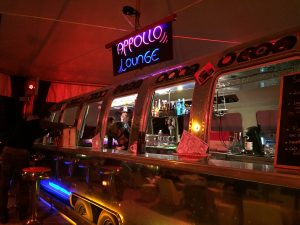 The Apollo Lounge
The best "beach bar" in the mountains!
To know more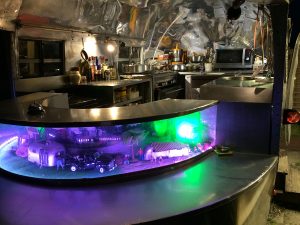 Lucy's Diner
Another unique piece, Lucy's Diner is a customized Clipper in 1946.
To know more
Belrepayre's spa
Take some time for yourself in this natural environment.
To know more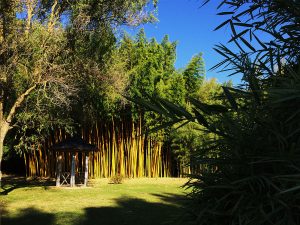 We have all you need !

We have a "general store" for basic shopping, organic products and souvenirs!
We have fresh bread and croissants if you wish from 8.30am!
We have good addresses for bikes hire!
We have a tennis table and many other indoor and outdoor games, books!
We have a large field to play ball, frizbee, kite ….
We have a sanitary pavilion with washbasins, showers, toilets … and hot water on all floors!
We have a washing machine!
We have a Canadian red cedar wood hot tub!
We have a law "dogs are not allowed in our caravans but are welcome on a leash"
We have a conscience, the park is maintained with organic fertilizers and lots of elbow grease!
And lots of cool stuff to discover in the area!