Belrepayre Airstream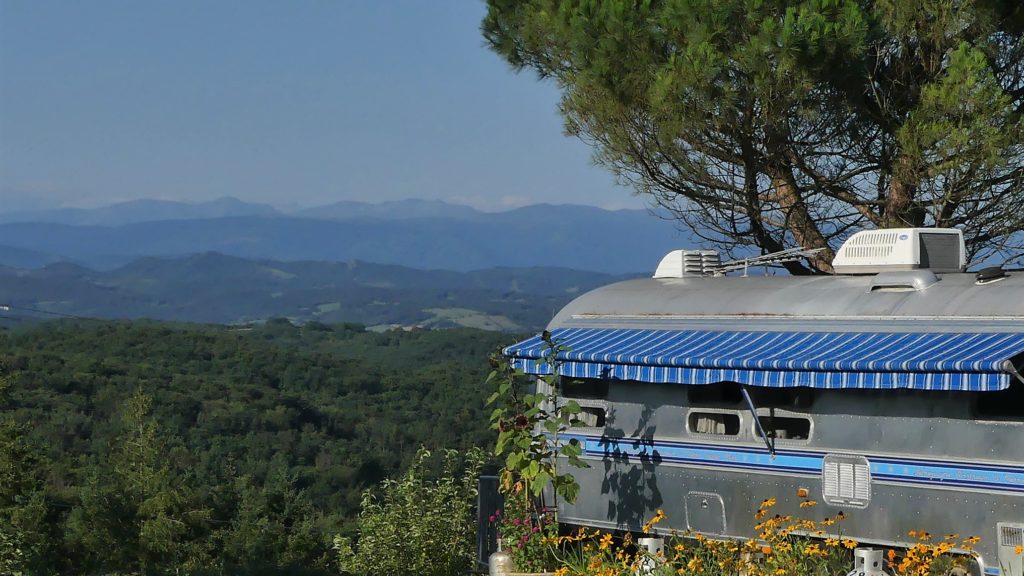 New concept for 2018
Airstream Bed & breakfast and Guest house only
Sorry in 2018,the campsite will be closed.

Belrepayre
An area of 23ha in the countryside at 350m altitude on top of a hill, a cottage and 3 bed&breakfast in vintage aluminum american caravans facing south with on the horizon the chain of the Pyrenees.
No road noise, wide open spaces, almost 360 ° views, miles of easy and varied walks directly from the domain through fields, meadows and forests …

You need an Airstream some where else than Belrepayre …
We will be happy to deliver one wherever you wish, for a photo shoot, a special event, an artist's dressing room at a concert …

Possibility to rent one or more Airstream anywhere in Europe and especially in the south of France, Spain and Portugal. Possible delivery in any season.